Welcome To Effortless 365
Hey Friends… Action Home Pro is the authority of Carpet and Tile cleaning for thousands of high-end homeowners and multiple commercial, government, private school and Church buildings in the Jacksonville, St. Johns and Ponte Vedra marketplace.

Over 5 years ago, many of our amazing clients asked us to make the entire hassle known as "Getting my carpets cleaned" easier for them.
So that's EXACTLY what we did.

We invented and perfected Effortless 365 – the ONLY year-round carpet and tile cleaning system that eliminates 100% of all the hassle and procrastination associated with keeping your carpeting and tile clean, fresh and healthy all the time. SO YOU can enjoy the finer things in life… like folding clothes and running to Publix.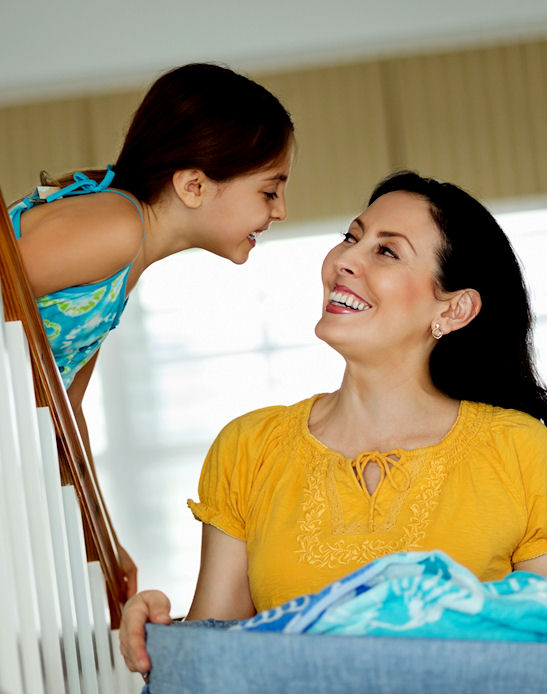 What's Included With A Typical Program?

2 Carpet Cleanings Per Year
Includes How Steam Extraction
Double Dry Stroke for FAST Dry Times
All spotters needed
Tile and Grout Cleaning available
Absentee Cleaning (once you get to know us)
Why Effortless 365 and How does it work?
Here's WHY you would want Effortless 365. It takes all the guesswork out of EVERY facet of taking care of both the carpet and tile in your home. People are very, very busy these days and have more and more obligations that pull them away from taking care of mundane items like making sure they have clean and healthy carpets. Effortless 365 allows our company the ability to take 100% of this hassle off your plate and allows us to handle everything. Simple. All you have to do is arrive to a clean home.
Okay Frank… sounds interesting. What do I do next?
YOU simply click on any button you see on this page.
Take about 90 seconds and answer the fun questions
Many have pictures so we made it easy and funny
Then you submit the answers directly to me
I review them while simultaneously sending you a link to set up a fast phone call
If we're a good fit for each other – we simply go over the system, show you the investment and if you LOVE it (most do) then we set you up for the initial cleaning
The rest is up to us
CLICK any button on this page
Our signature TWICE a year cleaning that is simple, easy and fun. Includes pre-spotting and pre-spray and hot water steam extraction. Includes minimal furniture moving and is our basic plan designed to give you affordable cleaning 2 TIMES per year!
Add tile and grout cleaning to your TWICE a year carpet cleaning that includes pre-spotting and pre-spray and hot water steam extraction. This example includes 2 carpet cleanings and 1 tile and grout cleaning per year. Tremendous value.
This level of service starts around $77/mo. and includes 2 full carpet cleanings, tile and grout and added DuPont Advanced fiber protection yea-round.
What Our Effortless 365 Clients Are Saying
"AMAZING service by a great family run company. I am NEVER disappointment. "
Joanne
"When Frank said he would give me "The World" every time they show up… that was an understatement. I love this program and I love these guys."
Mrs. Cardonna
"Another successful cleaning"
"Finishing up my 3rd year on Effortless 365 and it just keeps getting better and better."
Jeannie R.
"My program is $57 a month and it seems like I get thousands of dollars in service. This is the best money I spend."
Michelle S.
Don't Miss Out On This 4th Offering of Effortless 365
100 New Programs Being Offered
Friends, every 6 to 12 months we re-open Effortless 365 to new members. The reason we don't allow new members into the system on a continuous basis is so we can maintain impeccable quality control. The GREAT news is YOU don't have to have your initial cleaning right away. When we enroll new members, YOU have the ability to schedule your initial cleaning as far out as 3 or 4 months from RIGHT NOW.
Again, this is not a High-Pressure program. We want the entire process to be exciting, enjoyable and most of all… Effortless for both you and our company.
This site was designed to be easy and only provide YOU with one decision.
Remember how I said we are all very, very busy and pulled in 20 directions these days. Well, I didn't want this site to be confusing.
We've all been on websites that throw you all over the place with ZERO direction and NO help. We are different. The ONLY thing you need to do right now is CLICK the button below and take the Quick Quiz… That's it. After YOU send it to me, the rest is up to me and my team.
Click The Button Below
MON – FRI
08:00am – 4:00pm
SAT
We Are Closed to spend time with our family.

SUN
We Are Closed to spend time with our Faith

Thank you for visiting our site.
Our ONLY goal as a company is to make Carpet Cleaning easy, simple and fun.
My personal guarantee to any prospect that becomes a client is this: I personally guarantee that YOU will be absolutely "Blown Away" with the level of Ethics, Quality and Trustworthiness provided by everyone here at Action Home Pro.
If for any reason you don't believe that Effortless 365 is hands down the BEST service program you have ever been part of, then I will refund 100% of any monies on account and I will personally hand deliver a written apology along with a gift card to YOU for any inconvenience or disappointment our program may have caused you.
Frank Santagato